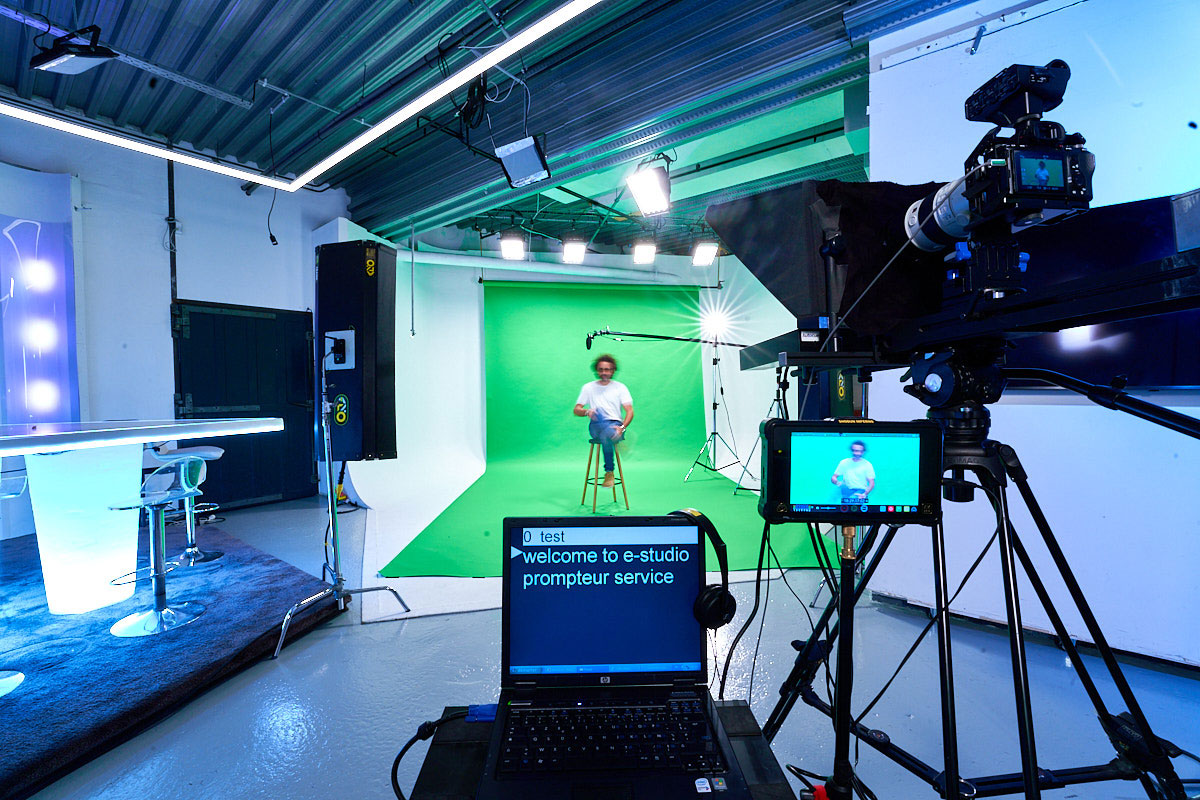 Offers & rates
Green screen studio rental
At e-studios paris our green screen studio offer is divided into 4 packs in full or half day possibilities. Because each project has a different budget, you can create your customized quote online.
The hiring of our 120m2 green screen studio includes
For each pack, the price includes access to makeup, hairdressing & relaxation areas; a kitchen and one parking space. To start the day, breakfast will be offered and you will be able to enjoy hot drinks throughout the day. Finally, set assistant will be with you and ensure the success of your shoot.
Included in Package
2 Double Riser Combo 3,4m (Matthews)
1 Manfrotto 126 CSU

2 C-Stand 30" (Matthews/Calumet)

1 Manfrotto Wind-Up
1 Manfrotto 111 CSU
1 Redwing superboom
FLAGS (Avenger/Keylite)
1 50 x 80cm
1 20 x 90cm

1 110x110cm floppy flag.
1 40 x 30cm
Included in package light Config Photo 
1 pocket Wizard
1 Broncolor Grafit A4 Assymetric 3200
3 Broncolor Flashhead
1 Octalight 5Ft / 150cm
2 Umbrellas white M
1 Beauty Dish (white; 2 girds)
3 Broncolor P45 (Standard Reflector)
1Flash extension 10m
1 Flash extension 5m
Included in Package light config video
2 Kino flo 4 banks
2 Arri fresnel 2KW
5 Cycliode 1.2 KW
2 Arri fresnel 300
Options
-Ready to shoot (pre-installed lights) 150€
-Teleprompter (computer+ teleprompter+software) 350-550€
-Sony Capture Pack 170€
-Control Monitors 60-160€
-Sound pack (directional microphone/HF) 45€ 
OUR GREEN SCREEN STUDIO 00
135m2
Studio Hybrid Photo/Video/Webcast
Optimized  for sound recording
TV Set 
Control Monitor
Client Area 
Sound Systeme 
Wifi
Steamer
Ceiling Height: 
4,3 m
Power Supply: 
36KW
8*16A
1*32A Tri P17
Internet : 
800mb/s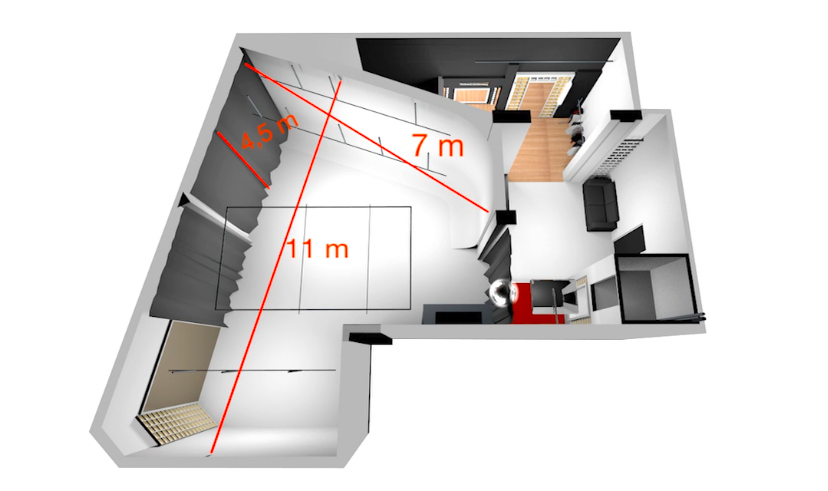 Wide cyclo of 35m2
Up to 3 makeup post
11m set back
Sound systeme
Wifi
Steamer
Ceiling Height: 
4,3 m
Power Supply: 
36KW
8*16A
1*32A Tri P17
Internet : 
800mb/s