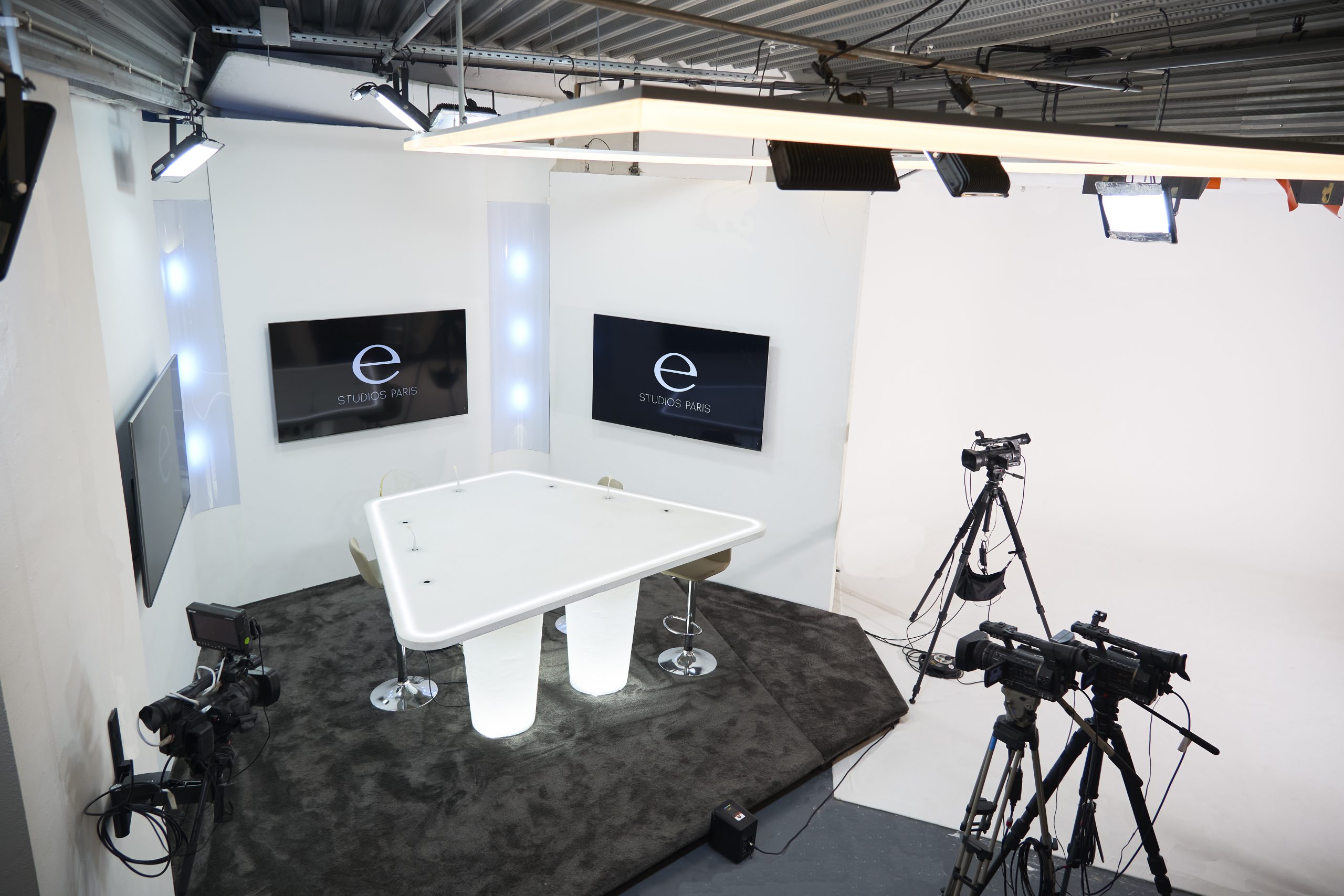 Webcast studio rental
e-studios paris offers for rent a webcast set equipped with a Full HD video life edit system as well as a sound and light system control. This full-set has a perfect stage setting: a talk show plate composed of a debate table (4 people) surrounded by high chairs as well as interchangeable color LED. On request you can rent our webcast set with or without technical and artistic team (set assistant, director, sound engineer, digital retouching, production designer, makeup artist and hairdresser). A stage manager will take care of the catering and your well being during the entire rental period.
e-studios paris offers the best technology and a suitable accompaniment for each of your ideas.
Indeed, in addition to the rental of the fully equipped set, we offer a packages to capture and edit and post produce your project.
Thanks to our team of professionals, within 2 hours later you will have the possibility to leave our studios with your film.
Included in Package
2 Double Riser Combo 3,4m (Matthews)
1 Manfrotto 126 CSU

2 C-Stand 30" (Matthews/Calumet)

1 Manfrotto Wind-Up
1 Manfrotto 111 CSU
1 Redwing superboom
FLAGS (Avenger/Keylite)
1 50 x 80cm
1 20 x 90cm

1 110x110cm floppy flag.
1 40 x 30cm
Included in Package light config video
2 Kino flo 4 banks
2 Arri fresnel 2KW
5 Cycliode 1.2 KW
2 Arri fresnel 300
Options
-Ready to shoot (pre-installed lights) 150€
-Sony Capture Pack 170€
-Control Monitors 60-160€
OUR WEBCAST STUDIO 0
135m2
Studio Hybrid Photo/Video/Webcast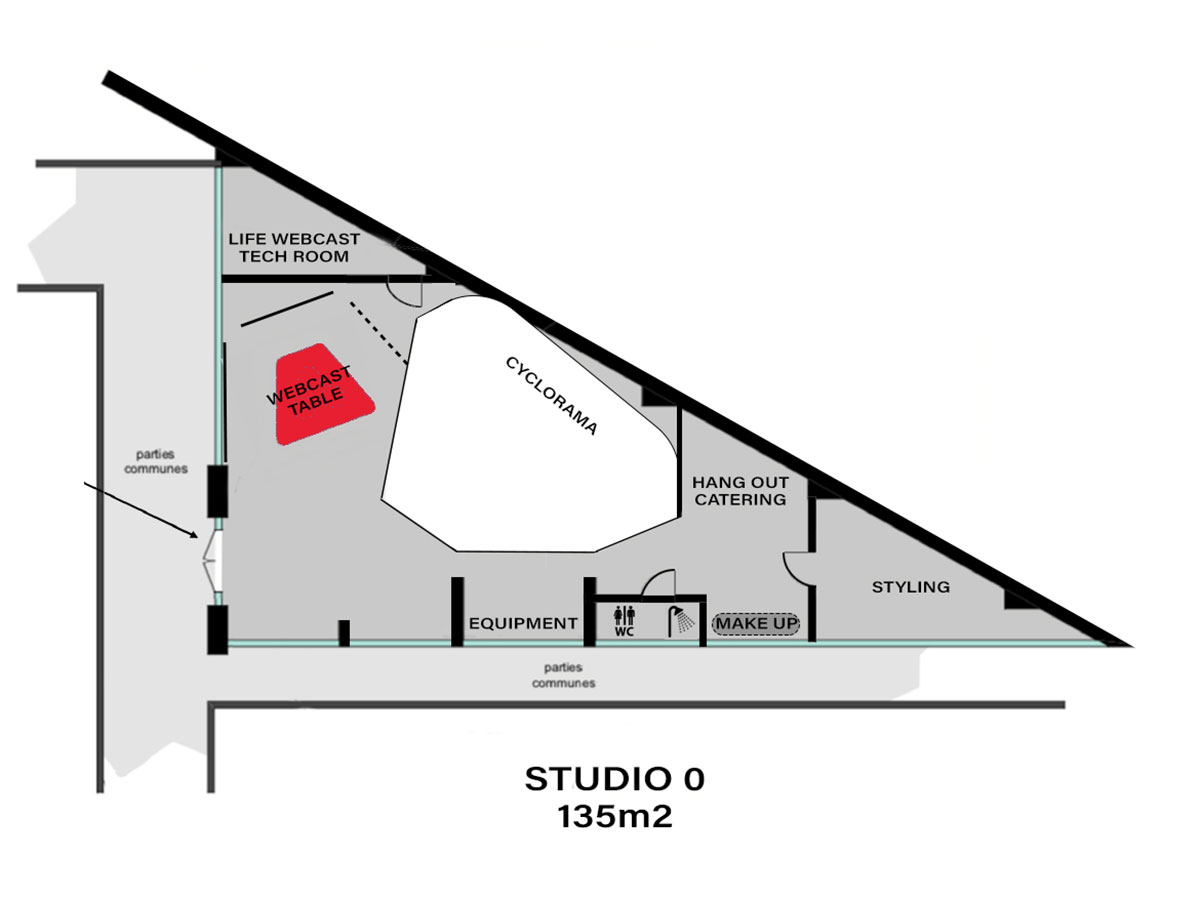 Optimized  for sound recording
Client Area 
Sound Systeme 
Wifi
Steamer
Control Monitor 
TV Set
Ceiling Height: 
4,3 m
Power Supply: 
36KW
8*16A
1*32A Tri P17
Internet : 
800mb/s