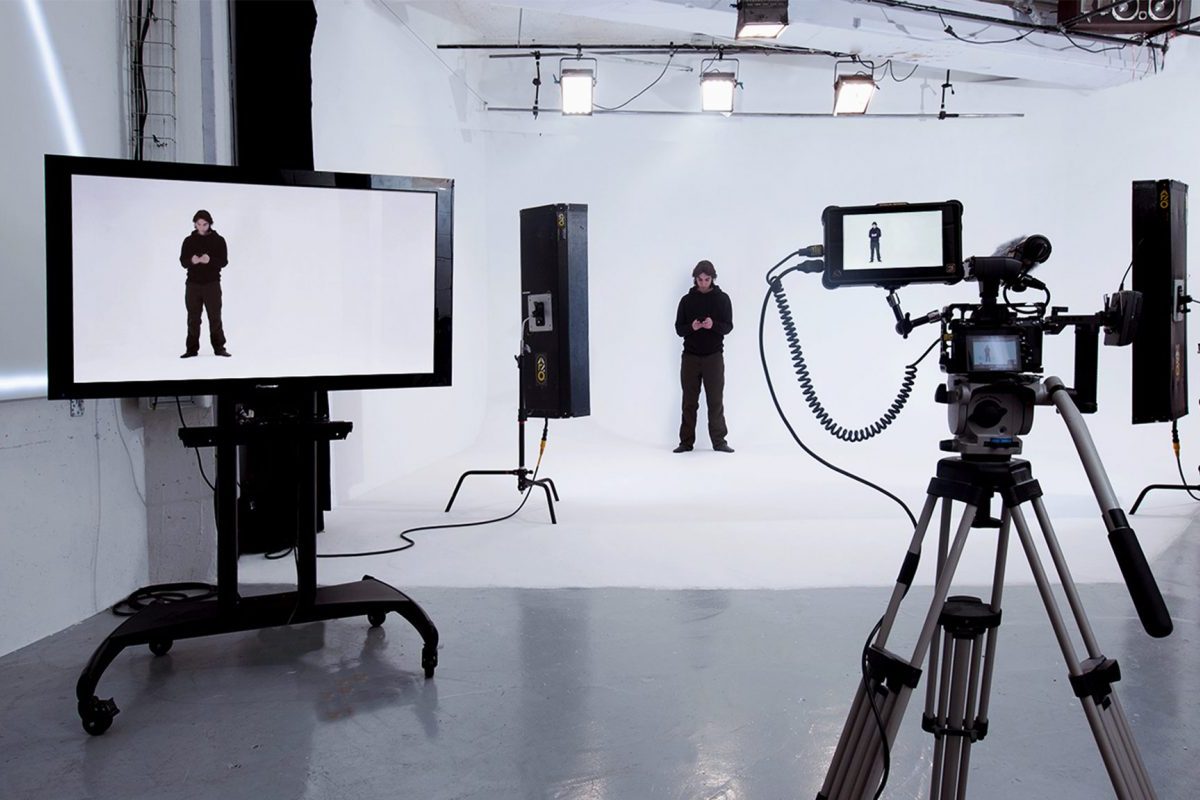 Offers & rates
Video studio rental
E-Studio Paris offers in the heart of the XIth arrondissement, a 120 m2 soundproof video studio for rent with tungsten light that wil fit perfectly your video / audio recording needs. The fully equipped 75m2 set is ready for use. It has 4 cycliodes of 120w, 2 Kinoflo 4 bank and 2 space lights. This is a video studio for rent ready to use: ideal for web programs, music videos, video clips and corporate films. In a addition, a lodge, a kitchen, two make-up stations and an hairdressing space are arranged for your comfort and an optimal effciency. 
Included in Package
2 Double Riser Combo 3,4m (Matthews)
1 Manfrotto 126 CSU

2 C-Stand 30" (Matthews/Calumet)

1 Manfrotto Wind-Up
1 Manfrotto 111 CSU
1 Redwing superboom
FLAGS (Avenger/Keylite)
1 50 x 80cm
1 20 x 90cm

1 110x110cm floppy flag.
1 40 x 30cm
Included in Package light config video
2 Kino flo 4 banks
2 Arri fresnel 2KW
5 Cycliode 1.2 KW
2 Arri fresnel 300
Options
-Ready to shoot (pre-installed lights) 150€
-Sony Capture Pack 170€
-Control Monitors 60-160€
OUR VIDEO STUDIO 00
135m2
Studio Hybrid Photo/Video/Webcast
Optimized  for sound recording
Client Area 
Sound Systeme 
Wifi
Steamer
Control Monitor 
TV Set
Ceiling Height: 
4,3 m
Power Supply: 
36KW
8*16A
1*32A Tri P17
Internet : 
800mb/s
OUR VIDEO STUDIO 01
120m2
Studio Hybrid Photo/Video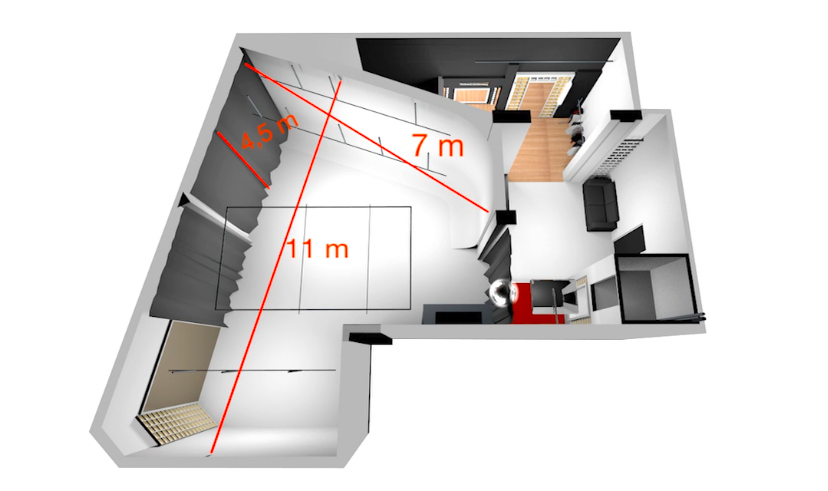 Wide cyclo of 35m2
Up to 3 makeup post
11m set back
Sound systeme
Wifi
Steamer
Ceiling Height: 
4,3 m
Power Supply: 
36KW
8*16A
1*32A Tri P17
Internet : 
800mb/s