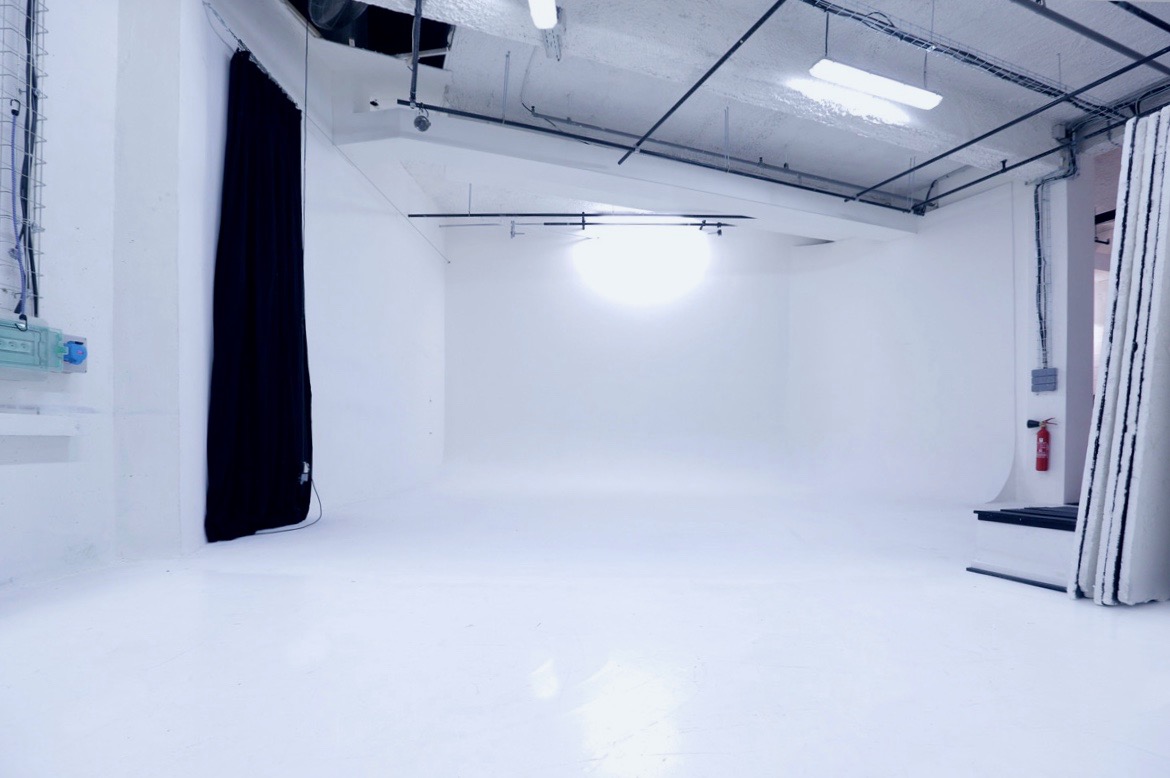 Offers & rates
Photo studio rental
 Untile-studios paris offers for rent a 120m2 and 135m2 photo studios with artificial light and a white until cyclo 3 sides. Moreover, you can enjoy an high celling of 4m50cm You also have the possibility to shoot in real set thanks to a white buck industrial style wall. Renting this studio will give you the chance to shoot in two creative spaces in one big studio.
e-studios paris offers equipment (Broncolor) and quality services in an ideal place for your photo projects: fashion, editorial, beauty, still life, food and look book.
This 120m2 and 135m2  photo studios for rent welcomes you in a cozy space with comfortable sofas. In addition we offer you two fully equipped make-up areas in tungsten and Daylight bulbs, a hair-style area in a vintage boudoir, a dressing room and all the equipment necessary to the success of your shooting (steamer, hairdryer, flat iron, hangers, racks). There is also a kitchen with a dishwasher, coffee maker, kettle, fridge, microwave and electric hotplates. In addition, with our audio system you will be able to listen to your playlist during your working session.
Included in Package
2 Double Riser Combo 3,4m (Matthews)
1 Manfrotto 126 CSU

2 C-Stand 30" (Matthews/Calumet)

1 Manfrotto Wind-Up
1 Manfrotto 111 CSU
1 Redwing superboom
FLAGS (Avenger/Keylite)
1 50 x 80cm
1 20 x 90cm

1 110x110cm floppy flag.
1 40 x 30cm
Options
-Ready to shoot (pre-installed lights) 150€
-Sony Capture Pack 170€
-Control Monitors 60-160€
Included in package light Config Photo 
1 pocket Wizard
1 Broncolor Grafit A4 Assymetric 3200
3 Broncolor Flashhead
1 Octalight 5Ft / 150cm
2 Umbrellas white M
1 Beauty Dish (white; 2 girds)
3 Broncolor P45 (Standard Reflector)
1Flash extension 10m
1 Flash extension 5m
OUR VIDEO STUDIO 01
120m2
Studio Hybrid Photo/Video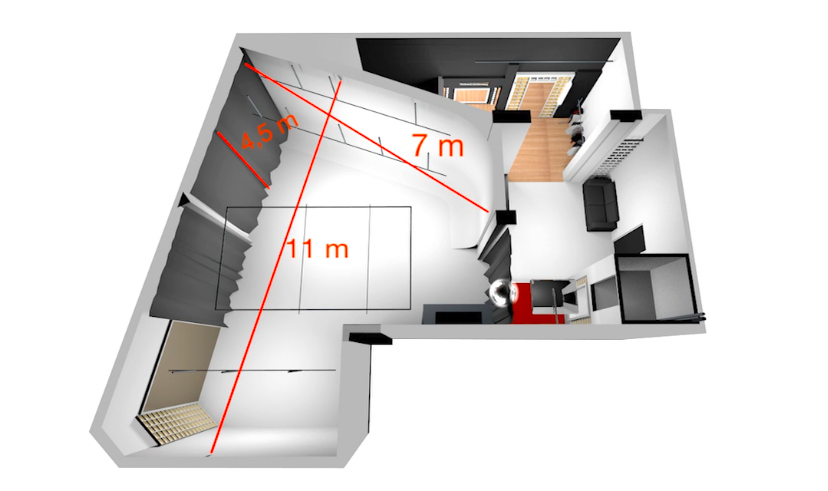 Wide cyclo of 35m2
Up to 3 makeup post
11m set back
Sound systeme
Wifi
Steamer
Ceiling Height: 
4,3 m
Power Supply: 
36KW
8*16A
1*32A Tri P17
Internet : 
800mb/s
OUR VIDEO STUDIO 00
135m2
Studio Hybrid Photo/Video/Webcast
Optimized  for sound recording
Client Area 
Sound Systeme 
Wifi
Steamer
Control Monitor 
TV Set
Ceiling Height: 
4,3 m
Power Supply: 
36KW
8*16A
1*32A Tri P17
Internet : 
800mb/s