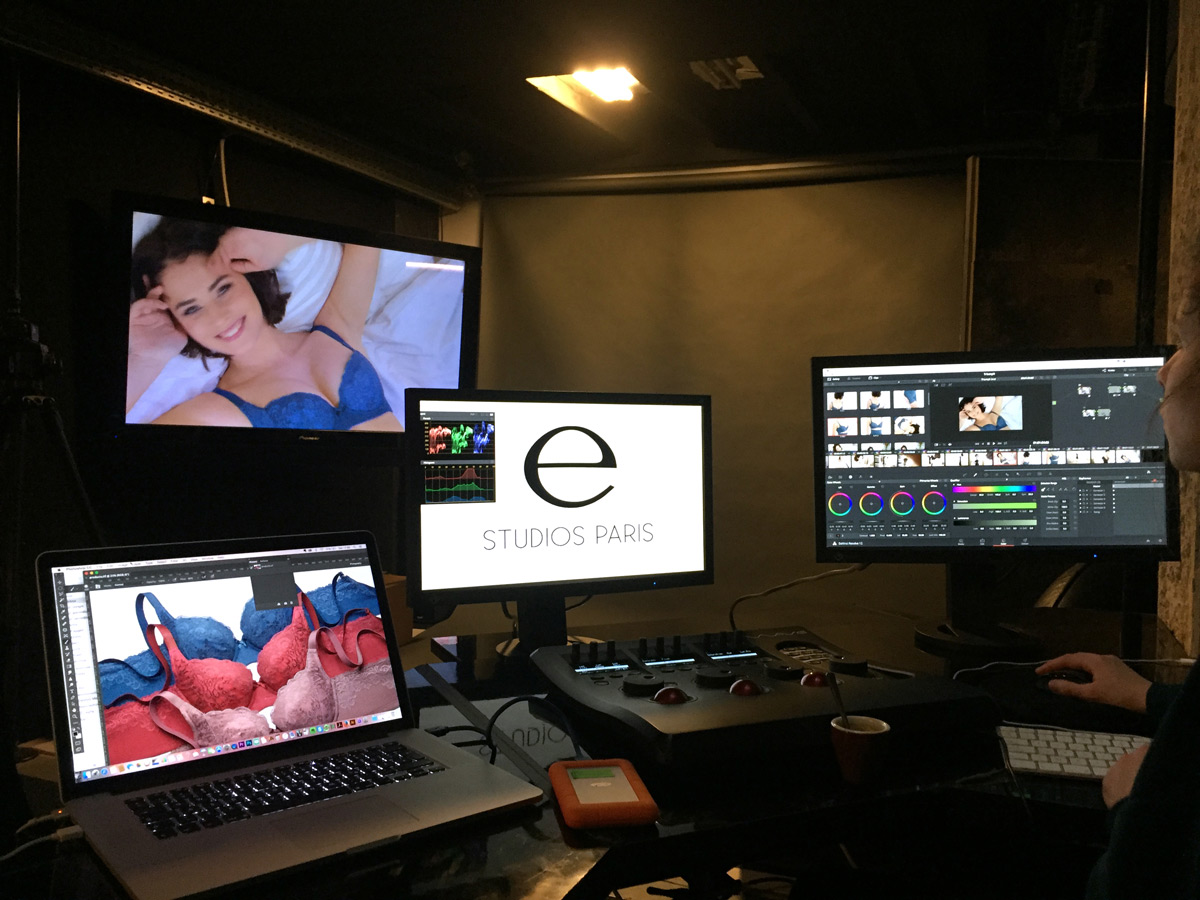 Presentation
at e-studios paris you can rent a fully equipped post-production suite for editing and color grading of your movies.
we offer post-production for your projects at a moderate with a technician of ours or with your own editor.
Renting our post-production room gives you access to a Mac Pro 2 x2,4 GHz Quad-Core Intel Xeon with an SSD drive and Geforce 4 giga Grafic card. Softwares: Adobe creative suite CC and Da Vinci, Plural Eyes, Red camera
Everyone wants to be able to offer to its film the best completions in order to have a result meeting the expectations. We offer a very attractive quality-price ratio allowing you to combine a professional completion at a optimized price.